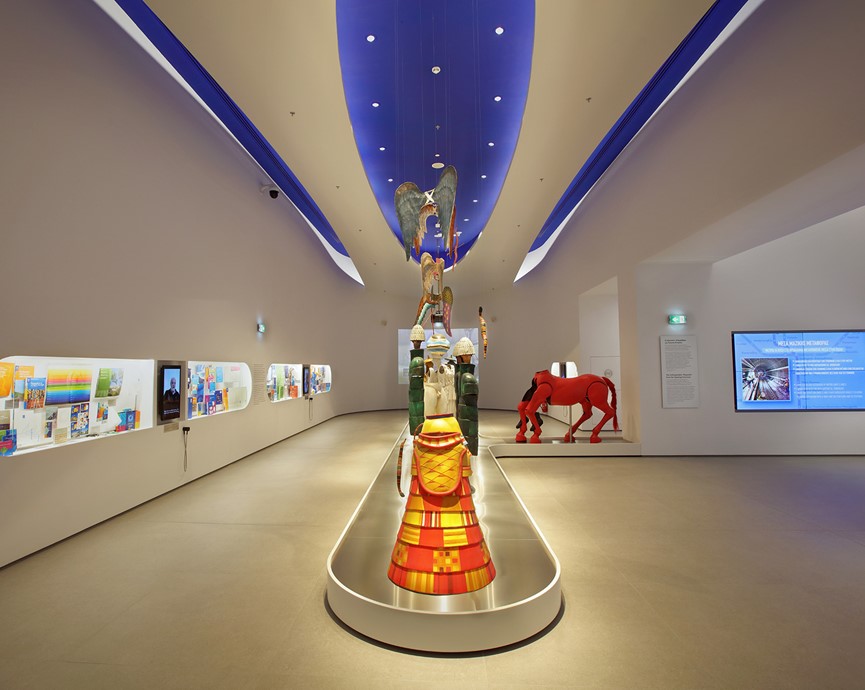 Permanent Exhibition
The Permanent Exhibition of the Athens Olympic Museum
The Athens Olympic Museum offers an integrated narrative through a balanced mix of exhibits, emotions, tokens and advanced technological applications.
SEE MORE
BUY TICKETS
Touring Exhibition
"Ancient Olympia: Common Grounds"
The project "Ancient Olympia: Common Grounds" is a collaboration between the Hellenic Ministry of Culture and Sports and Microsoft, which is harnessing Artificial Intelligence (AI) to digitally preserve and restore the site of Ancient Olympia for future generations. Athens Olympic Museum hosts this fascinating mixed reality exhibition and invites you to digitally navigate and explore Ancient Olympia, as it stood in its glory more than 2,000 years ago.