Explore the Permanent Exhibition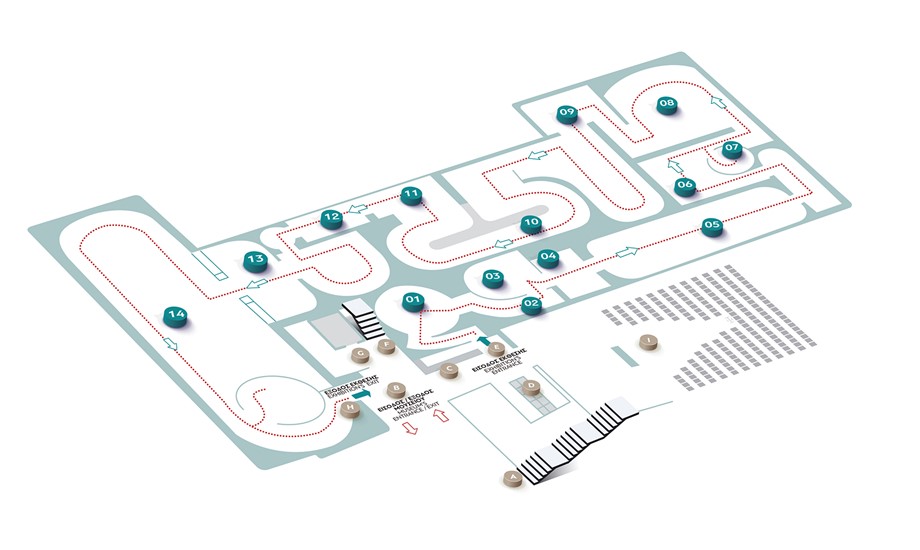 01 - 04. The Olympic Games in Antiquity
05. The Olympic Games in Ancient Olympia
0.6 - 07. The Revival of the Olympic Games
08. Athens 1896
09. Period 1900 - 2002
10 - 11. Athens 2004
12. 2006 to date
13 - 14. The Modern 
A. Stairs to Level +1                      
B. Entrance / Exit
C. Reception                                   
D.  Lockers 
E. Exhibition Entrance
F. Stairs to the Store
G. Elevators 
H. Exit                                 
I. Events Gallery
Discover a unique collection of items exclusively designed for the Athens Olympic Museum, in the Athens Museum's Store.
The Museum's Lounge becomes the new meeting point. It is decorated with original artworks of 2004, created by contemporary artists.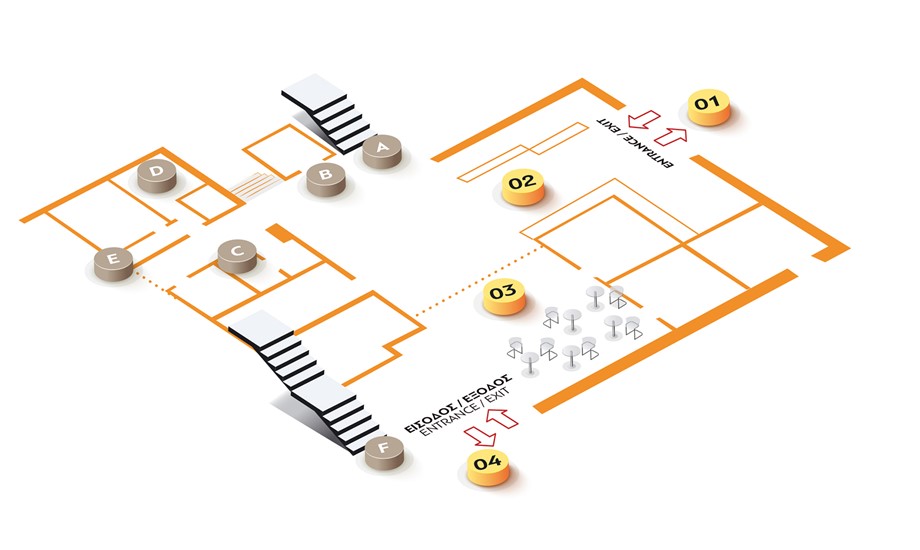 01. Entrance / Exit
02. Museum Store
03. Lounge
04. Entrance / Exit
The minimal and elegant Café & Restaurant ''1896'' is an excellent choice for coffee break or lunch, offering customers a magnificent panoramic view to the Athens Olympic Center of Athens ''Spiros Louis''.
01. Entrance / Exit
02. Bar
03. Café Seating Area
04. Education Area
A. Stairs to the Museum Store
B. Elevators
C. Stairs to the Museum Store
D. Elevators
E. WC